Imagine what would happen if a fake policeman pops up on a busy road. The entire flow of traffic will be disrupted, and serious accidents could happen.
You always tend to look for some pointers to ascertain that a traffic policeman you see on the road is genuine. Does his body look fit? Is he confidently handling unruly drivers? Do his weapons and uniform look genuine?… and so on. 
Valves are the policemen that regulate the flow of material across busy pipelines in critical applications.
Checking a few important pointers could help you ascertain whether the valve can deliver the exact genuine quality you need.
Consider these 4 characteristics to gain a quick estimate of your valve quality
Low Emission
A traffic policeman that catches a few fast drivers, but lets others escape will cause chaos. Low emission certificate is the guarantee that no fugitive emissions are escaping from the valve's packing. Check for the relevant low emission test certificate in your industry to ensure that your valve packing is in fighting fits shape. A major certification for low emission in valves is API 622. Tests under this standard also check the emission capability of valves over extended life cycle.
Fire Safe Certification
This is perhaps the most important safety certification for valves. Just like a policeman should contain and neutralize brawls to prevent disturbance from spreading, a reliable valve should hold out during a fire and keep the rest of the network safe for as log as possible.  Today, there are three types of fire-safe valves in the market, but not all can offer reliable protection. Explore these tips on how to choose the right fire-safe valve to know more. One important certification related to fire-safe valves is API 607.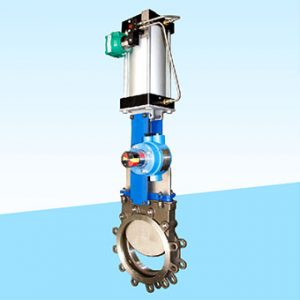 Valve Inspection Certification
A policeman without baton and gun isn't really convincing enough. Inspection standards check for casting irregularities in valve casting. Some certifications also conduct pressure tests. Some of the important certifications with respect to valve inspection include MSS-SP55 and API598.
Material Certificate
This is akin to a policeman's badge of authenticity. Material certificates confirm that the valves being supplied to you are inline with the order requirements, and that testing and inspection procedures have been followed correctly in their manufacturing. The German DIN 50049 and European EN 1004 are two of the most reputed standards in material certification.
Where to find quality valves
Knowing how to identify quality valves could go a long way in ensuring quality output for your business. However, finding a trusted partner who provides reliable valves that meet global standards will make the game even easier for you. IPC's very purpose of existing is to provide the customers with quality valves in shortest possible lead time. While achieving this goal, we also ensure perfect traceability and are capable of delivering both standard as well as customized valves to our customers.